With its range of products, the company seeks to ensure health, energy efficiency and comfort in buildings and homes.
Since it offers several solutions, in this post I want to highlight 5 products that you can use in the construction or rehabilitation of your home. In this way you will use top quality materials.
Let's analyze them.
Self-adhesive asphalt sheet
I want to start by highlighting the self-adhesive asphalt fabric with which you can waterproof any exterior surface.
One of the main advantages of these models is that it is not necessary to use fire for their application. While with other sheets it is mandatory to use a blowtorch to place it on the surface, in the case of ChovA fabric this is not necessary.
With it you can guarantee the waterproofing of roofs under tile or that are directly outdoors, pergolas, porches and wooden houses.
In addition, they have a wide variety of models in terms of the finish of the fabric. There are self-protected with granule, aluminum and even unprotected.
The products they currently have are:
POLITABER self-adhesive ABT Grey
POLITABER self-adhesive ABT Red
POLITABER self-adhesive POL PY 30 – E2.5
Self-adhesive ChovASTAR ALU
Rock wool
Rock wool is one of the best solutions that exist for the thermal and acoustic insulation of the house.
It is an insulating material composed of high-density water-repellent rock. Thanks to the use of rock as a raw material, it also guarantees good protection against fire.
It is ideal for insulating homes and buildings really effectively. It is arranged in rigid plates, and its thermal conductivity is 0.038 W / mK.
They currently have the LAROC N and LAROC S models. The latter has as an added bituminous layer on the outer face. In this way the adhesion of the sheets is allowed when welding on the panel.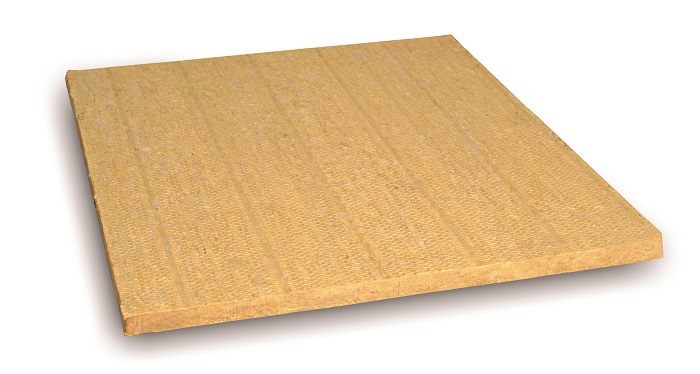 XPS extruded polystyrene
As with rock wool, extruded polystyrene xps is a good option to ensure good thermal insulation.
It is not as effective as acoustic insulation, but we should not discard it to thermally insulate our home.
It is a rigid and insulating foam, but in this case it is thermoplastic and closed cell structure. With it you can isolate sloping roofs, both exterior and lower facades, floors, buried walls and vaults. It is a very versatile solution.
As for the products, they currently have the following:
ChovAFOAM 300 M
ChovAFOAM 300 R
ChovAFOAM 250 H
ChovAFOAM 500
ChovAFOAM SATE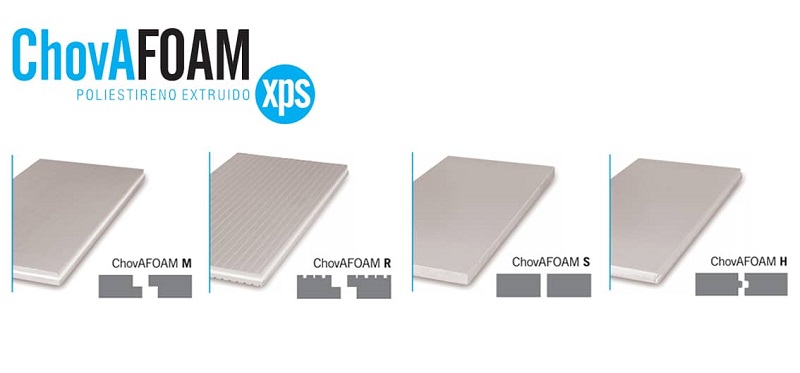 Acrylic coatings
Within the range of waterproofing we find acrylic coatings. It is a liquid anti-leak waterproofing for terraces.
It is a dense and acrylic-based product that has fillers and pigments. Its operation is very simple: after applying the product dries and forms a flexible and waterproof film that protects against moisture and leaks.
It is ideal for small works and repairs and enjoys good durability and elasticity. As for the products, they currently have:
ChovATEC ANTIGOTERAS
ChovATEC ANTI-LEAK FIBRATADO
Viscoelastic sheets
We have already seen a couple of products focused on the thermal insulation of the house, but there is another type of insulation that may interest us: acoustic.
With viscoelastic sheets you can achieve good sound insulation in the home, either to isolate noise from the outside or those generated by neighbors.
These sheets have a very small thickness, so you will hardly lose useful space in the house. It is a great solution to use in rehabilitation works.
But in addition to sound insulation, they are also able to reduce the level of vibrations in sheet metal structures. In addition, some models are self-adhesive, so they are much easier to place in places of difficult access.
In ChovA they have the following products:
ViscoLAM 35
ViscoLAM 65
ViscoLAM Autadh. Iron
ViscoLAM Autadh. Roll
ViscoLAM 100 Iron
ViscoLAM 100 Roll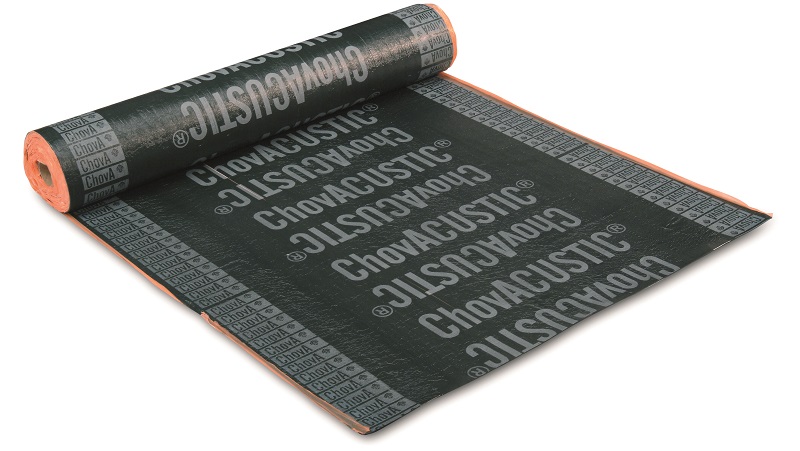 Other products
In this post we have seen only 5 products, but the range offered by this company is very extensive. To give you a general idea I want to quickly review the different categories in which they specialize:
Waterproofing: they have asphalt sheets, synthetic sheets, liquid waterproofing, waterproofing mortars, pavement repairers and slurry, emulsions, primers, drainage membranes, geotextiles, American tegola and bituminous plates
Thermal insulation: they sell rock wool, polyisocyanurate, filter slab and ChovATERM
Sound insulation: offer insulation solutions against airborne noise, impact noise, structural noise and vibration, as well as providing acoustic conditioning solutions
DIY: as for DIY products, we can find self-adhesive sheets and liquid waterproofing
As you can see, there are many solutions offered by ChovA. If you want to improve the quality of your home do not hesitate to analyze in depth its entire catalog.
Related Posts